Susan Durst, ATC/LAT, CSCS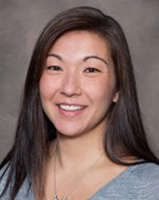 Susan Durst
ATC/LAT, CSCS
Susan Durst, ATC/LAT, CSCS, joined Milwaukee Orthopaedic Group Ltd in October, 2013, as a Licensed Athletic Trainer, Physician Extender working exclusively with Dr. Michael Gordon and his patients.  She enjoys helping individuals of all ages, with a wide variety of sports and activity levels, regain their mobility and return to their active lifestyles.
Previously, she served as the head outreach Athletic Trainer for Grafton High School for 10 years with multiple sports event coverage and day to day care of high school student athletes.
Susan graduated from the University of Wisconsin – Madison in 2000 with a bachelors degree in Exercise Science and Athletic Training.  She spent multiple semesters participating in the care of collegiate athletes, clinical physician extending and assisting with on-site physical therapy.  In addition to earning her certification as an Athletic Trainer – Certified, she also earned her NSCA- Certified Strength and Conditioning Specialist certification. She is a current member of the National Athletic Trainers Association (NATA), as well as the National Strength & Conditioning Association (NSCA).
Outside the office she enjoys spending time with her husband, 2 children, and French Bulldog Keiko, as well as do-it-yourself projects, CrossFit, weight lifting and other functional fitness.