Spine
Anatomy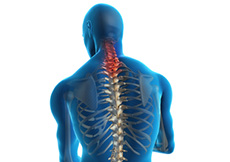 The knee joint is formed by the union of two bones, namely the femur (thigh bone) and the tibia (lower leg bone). At the junction of these two bones is a cartilage called the meniscus, which acts as a shock absorber. There are two menisci – the lateral and medial menisci. The lateral meniscus is the outer meniscus of the knee joint and gives a cushioning effect during weight bearing activities. Lateral meniscus syndrome is characterised by an injury caused by the tearing of the cartilage tissue or a rare case of a congenital abnormality called a discoid meniscus, which results in knee pain.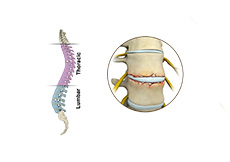 Thoracic spine is the central part of the spine, also called as dorsal spine, which runs from the base of the neck to the bottom of your rib cage. The thoracic spine provides flexibility that holds the body upright and protects the organs of the chest.
Spine is made up of 24 spinal bones, called as vertebra, of which, the thoracic region of the spine is made up of 12 vertebrae (T1-T12).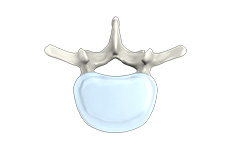 The spine, also called the back bone, plays a vital role in stability, smooth movement and protection of the delicate spinal cord. It is made up of bony segments called vertebra with fibrous tissue called intervertebral discs between them. The vertebra and discs form the spinal column from the head to the pelvis, giving symmetry and support to the body.
Conditions
Procedures
Non-Surgical Procedures
Surgical Procedures